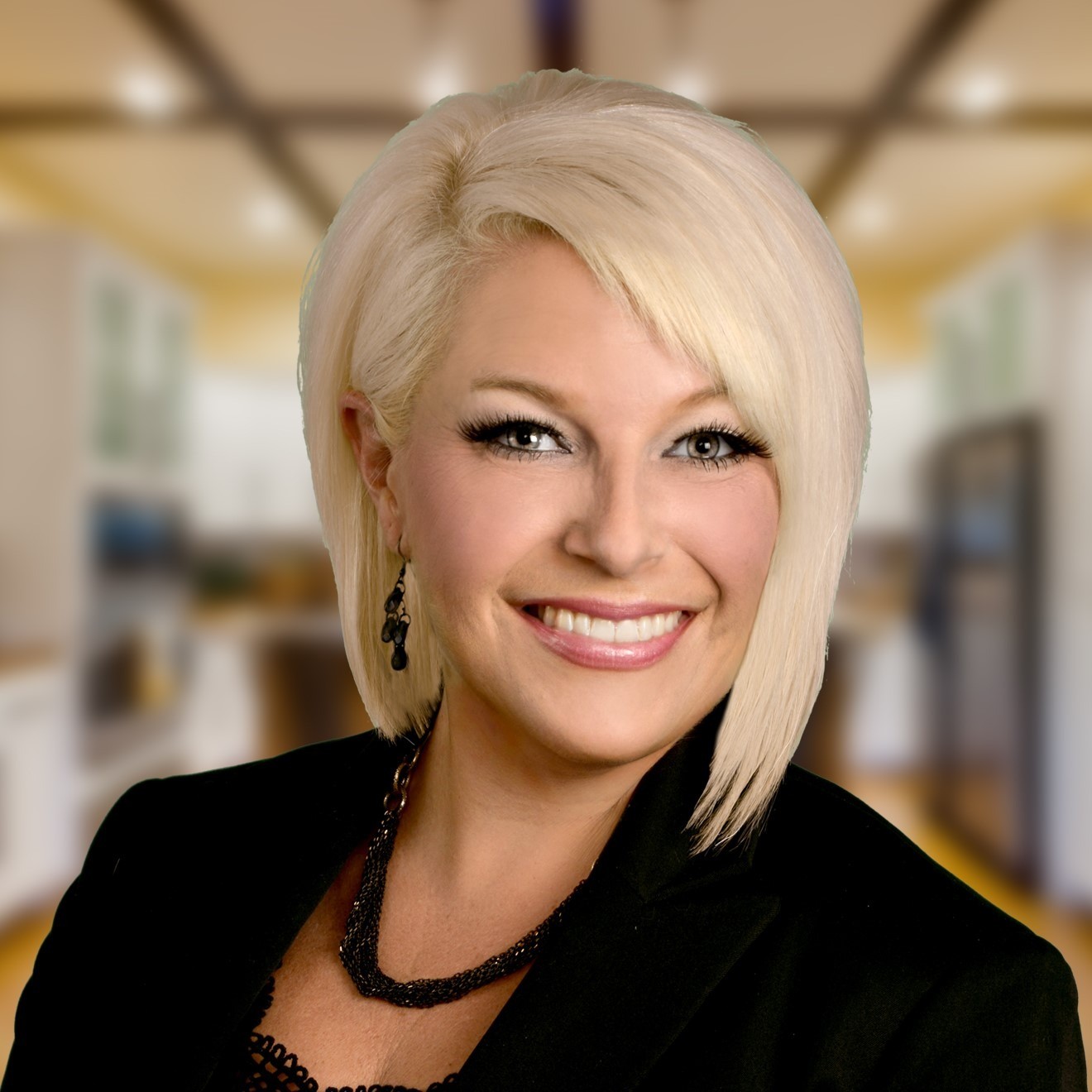 Angela Mae is the Founding Leader of Team 208HomePros and a Full-Time Realtor. Angela Mae has been a Top Producer and respected leader in Treasure Valley real estate sales, for over a decade. To date, she is responsible for helping over 300 families close their transactions and accomplish their dreams. Angela Mae was voted "2016 Ten Best in Client Satisfaction" and every year after. She is a dynamic Leader in her brokerage and a mentor to other Realtors; teaching them the path to success through Education, Dedication and establishing Personal Relationships.
Growing up with parents as Realtors, Angela Mae began her RealEstate career specializing in Land Development, Vacant Lots, and New Construction Homes. Prior to her Real Estate career, her vast experience as a Kitchen Designer established strong bonds with many local builders and gave her an extensive understanding of quality versus quantity dynamics in home construction. Angela's diversified experience has given her a unique and native understanding of our dynamic Treasure Valley housing market. Her Business Degree gives her an organized understanding of assisting clients with their best financial decision for their most personal gain.
As a past Army wife, and with a son in the Marines, Angela Mae values her education in supporting our veterans with two certifications to best serve them as a local area Military Relocation Professional (MRP) and a Certified Military Residential Specialist (CMRS). She has a strong network of VA approved lenders and strongly values bringing calm to what can be a stressful situation. Angela Mae also earned her Certified Residential Specialist (CRS), and Accredited Buyers Representative (ABR) designations to best help all clients in understanding the processes of Buying and Selling Homes, putting herself in the top 3% of Expert Realtors. Beginning her Real Estate career during a market downturn, Angela Mae quickly became an expert on negotiating for her clients and led the way for other Realtors to learn the intricacies of Foreclosures, Short Sales and Bankruptcy home sales.
When Angela Mae is not handing homeowners the keys to their new Home or netting Sellers maximum equity, she is most often found celebrating special occasions with her two children and two grandchildren, exploring the open road on her motorcycle, scuba diving in clear tropical waters, or exploring our local hills in her renovated Jeep. Angela Mae's love of life touches everything she does and she is proud to be a strong friend to so many of her past and current clients and industry partners.
Awards & Designations:
ABR, Accredited Buyers Representative
CMRS, Certified Military Residential Specialist
CRS, Certified Residential Specialist
MRP, Military Relocation Professional
Top Producer 2010-Present
Voted Top 10 in Client Satisfaction since 2016
Angela Mae has been in the real estate industry in Boise and the surrounding Treasure Valley real estate markets for over a decade...and then some! This longevity and confidence comes from being able to put her real estate services to use for many buyers and sellers. Her recommendations to others, result in repeat and referral business that keeps her productive and successful. She has a passion to turn clients into friends who know that they can turn to her with any real estate need. If she can't help directly, she taps her rich network of professionals and service providers for solutions.
Her continued performance as a Top Producer means that she offers advice that is informed by navigating the best and worst of real estate market conditions. Whether you are buying or selling a home, let her bring you peace and confidence through her attention to detail and determination to protect your interests. She works with buyers, sellers and investors in real estate transactions spanning all price ranges and property types.
RESIDENTIAL SINGLE FAMILY
Her residential single family services connect buyers with sellers every day, which she does with professionalism and total dedication to her clients. This property type is the majority of her market transactions, but not the only one in which she has expertise.
CONDOMINIUMS/TOWNHOMES
While still considered residential, this special market niche can offer challenges all their own. She is an expert in evaluating condos and townhomes and navigating buyers and sellers through the unique financing and homeowner concerns for this property type.
MULTI–FAMILY
Investors are great clients for 208HomePros. Multi–family properties are a very distinct market. The detailed return on investment and valuation calculations investors need to evaluate properties for rental are second nature to us. We can help to maximize your cap rate and Return On Investment (ROI).
COMMERCIAL
Whether it's a shopping mall, a small office building or a restaurant space, she is closely tied to commercial property specialists. Contact her for your commercial property needs in the Boise, Eagle, Garden City, Meridian, Kuna, Nampa, Caldwell, Star, Middleton, Emmett, Horseshoe Bend, Greenleaf, Wilder, Marsing, Murphy, Melba, Idaho City and the surrounding areas.
VACANT LAND
Land is a very special property class. It's relatively easy to show a gourmet cook a wonderful commercial kitchen in a home and see their eyes light up. It's more of a challenge to help a buyer or seller to realize the potential in a piece of land. She is the best at it!
Call or Text Angela Mae at 208-917-3099, email her at am.208homepros@gmail.com, or fill out our quick form to start a discussion of your needs. She always has time for you and is always happy to help.
3525 E Longwing Ln
Suite 110 Meridian, ID 83642